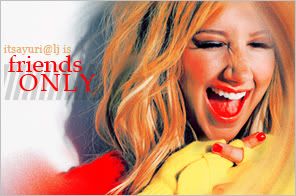 FO banner by
paintedtarget @
breatheinspace
Edited by
itsayuri
Previously
tennis_fan18
, here at
itsayuri
you can find entries regarding my everyday life and random snippets of anything that sparks my interest. You know the drill, if you'd like to be friends, comment to be added. :) It'd be great if you could include in your comment something we have in common too.
If you've come looking for just my graphics, you can find them at
x_daybreak_x
; a fanworks community run by myself,
reichans_birdie
and
night_owl_9
. Watch us to show your support!